---
Medicine Bow Nordic Ski Patrol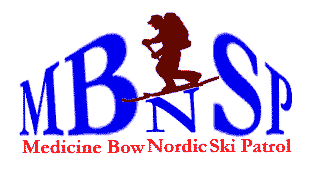 ---
The Medicine Bow Nordic Ski Patrol provides backcountry assistance in the Medicine Bow National Forest of Southeastern Wyoming.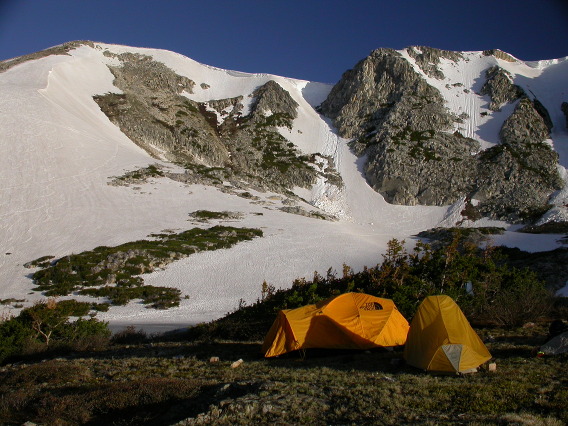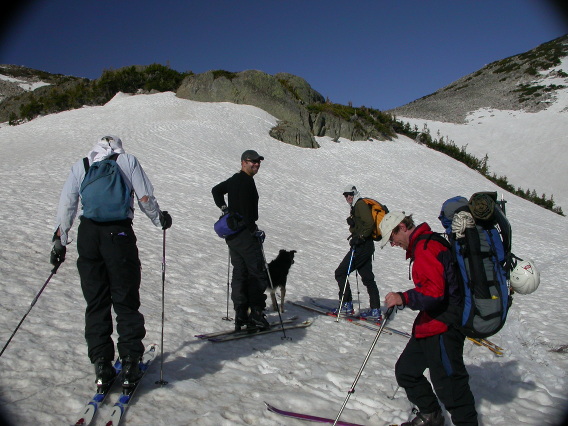 ---
[Local Patroller Resources] [Weather Links] [NSP Links] [Avalanche Links] [Equipment/Mags/Orgs] [GPS/Navigation]
---
Interested in Joining the Ski Patrol?
Fall 2016 first aid (OEC) class information meeting:
If you are interested in joining either the Medicine Bow Nordic or the Snowy Range (Alpine) Ski Patrol we will be offering the entry OEC first aid class this fall. An information meeting will be held on Thursday Sept. 8, 2016 from 6:30-830pm in Geology Building Room 318 on the University of Wyoming campus in Laramie. Elaine Volin is the Instructor of record. You can contact her at ecvolin@aol.com or (307)-760-0403. Here is an announcement poster.
---
Local Patroller Specific Resources

Patrol Assignment Calendar (Patrol Logs archived here, with snow and trail condition reports)

Archives

Archive of 2014-2015 Season Calendar
Archive of 2013-2014 Season Calendar
Archive of 2012-2013 Season Calendar not available
Archive of 2011-2012 Season Calendar not available
Archive of 2010-2011 Season Calendar
Archive of 2009-2010 Season Calendar
Archive of 2008-2009 Season Calendar
Archive of 2007-2008 Season Calendar
Archive of 2006-2007 Season Calendar
Archive of 2005-2006 Season Calendar
Archive of 2004-2005 Season Calendar
Archive of 2003-2004 Season Calendar
Archive of 2002-2003 Season Calendar
Archive of 2001-2002 Season Calendar
Archive of 2000-2001 Season Calendar
Archive of 1999-2000 Season Calendar
Archive of 1998-1999 Season Calendar
Archive of 1997-1998 Season Calendar



Upcoming Courses
Our Photo Gallery (Contributions welcome)
On the News!

KGWN TV Avalanche Spot -- Big File (24MB) (avi video)


On-Line Reference Documents
Worksheet for Volunteer Hour Tracking (Season 2010-2011)

Comments (Transcribed from Potholes Corridor Map Site, Dated)

Maps
Various Patch Artwork Ideas (get the real thing from Jerry)
Mountain Travel and Rescue

Training Items
Local Weather, Snow Accumulation, and Road Conditions
Weather Underground
Mountain Web Cams Worth Watching
National Weather Service
Wyoming Department of Transportation (DOT)
Wyoming State Trails Snowmobile Trail Info
National Ski Patrol Links
Avalanche Links
Equipment/Magazines/Organizations
GPS and Navigation
---
[Local Patroller Resources] [Weather Links] [NSP Links] [Avalanche Links] [Equipment/Mags/Orgs] [GPS/Navigation]
---
Patrol Director:
---
Page last updated Dec. 18, 2015 12:30
Comments to rhowell@uwyo.edu